So Others May Live
Yakima County Search and Rescue
Search and Rescue are People Who Care About Helping People in Need
The SAR council is made up of individuals who volunteer their time and efforts so that others may live. The council is made up of several different groups with different specialties. Authorized and administered through the Yakima County Sheriff's office, SAR activities include:
Searching for individuals who have not returned when expected. These have included hunters, hikers, snowmobilers, skiers, bikers, the young, and the elderly.
Assisting/rescuing people who have become injured or are otherwise unable to get themselves out of the field. This has included individuals injured after falling from horseback, individuals who have lost their way on Mt. Adams or in the forests, and individuals who have become otherwise injured during wilderness activities.
Assisting in the mobilization of firefighting apparatus during large wildfires.
Performing safety patrols during certain public events such as the Gap to Gap relay.
Providing Amateur Radio support during searches, rescues, and disasters such as the 1996 floods.
Responding to requests from the Dept. of Emergency Management for assistance with various activities during natural disasters.
Many other efforts including specialized efforts involving air searches, mountain rescues, water searches and rescues, and dog, horse, snowmobile, and ATV searches.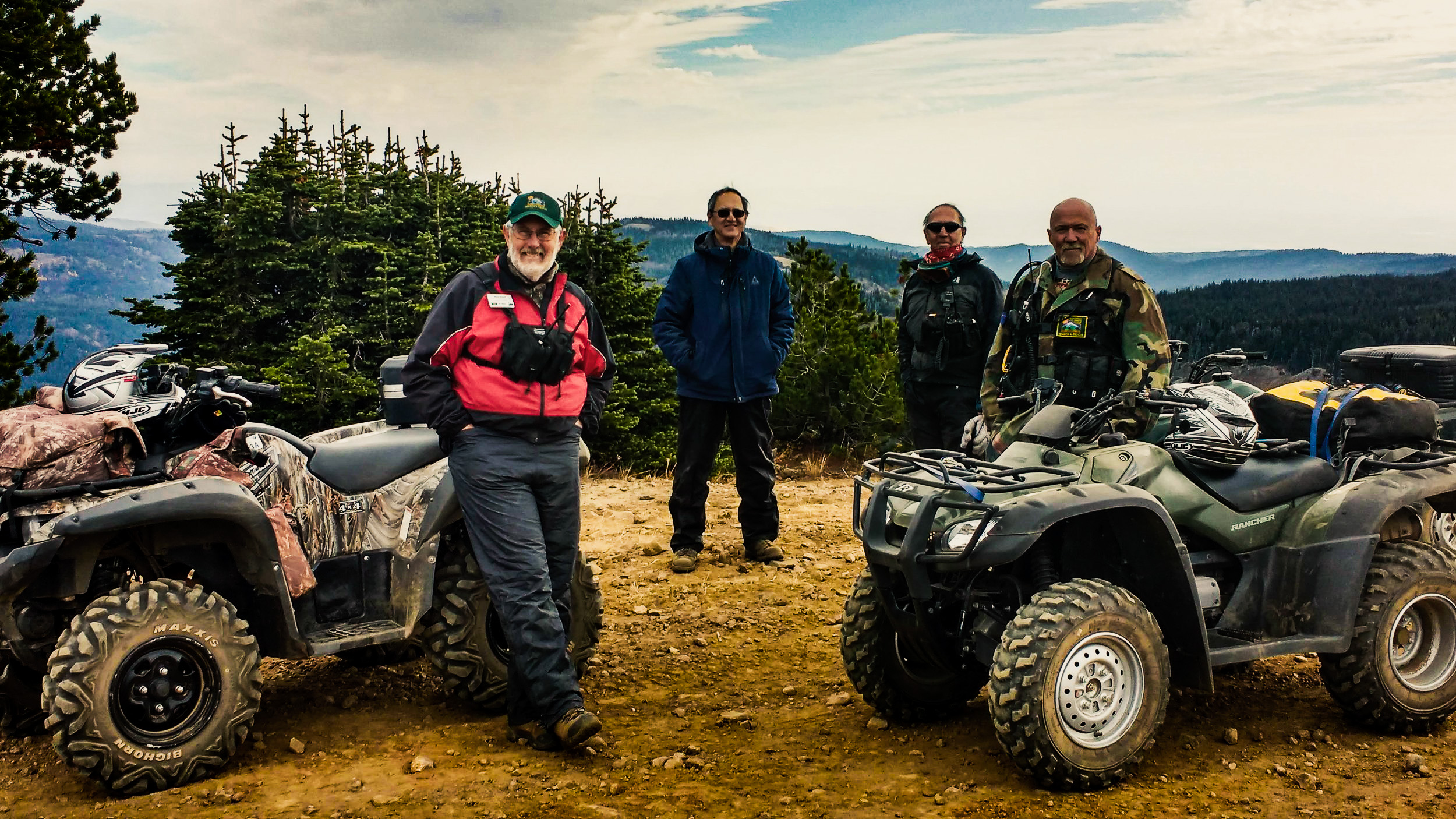 Our Core Objectives
The mission of the Special Operations/Search and Rescue Coordinator is to contribute to the improvement of our community as a safe place to live, work, learn, play and visit by promoting safety, preservation of life and protection of the environment.
Our mission is accomplished by providing quality Search and Rescue services, community and outdoor education, and support services within the resources provided.
We will consistently strive to be professional and responsive to the ever-changing and challenging missions that we and our community may face with the confidence and trust the taxpayers have given us.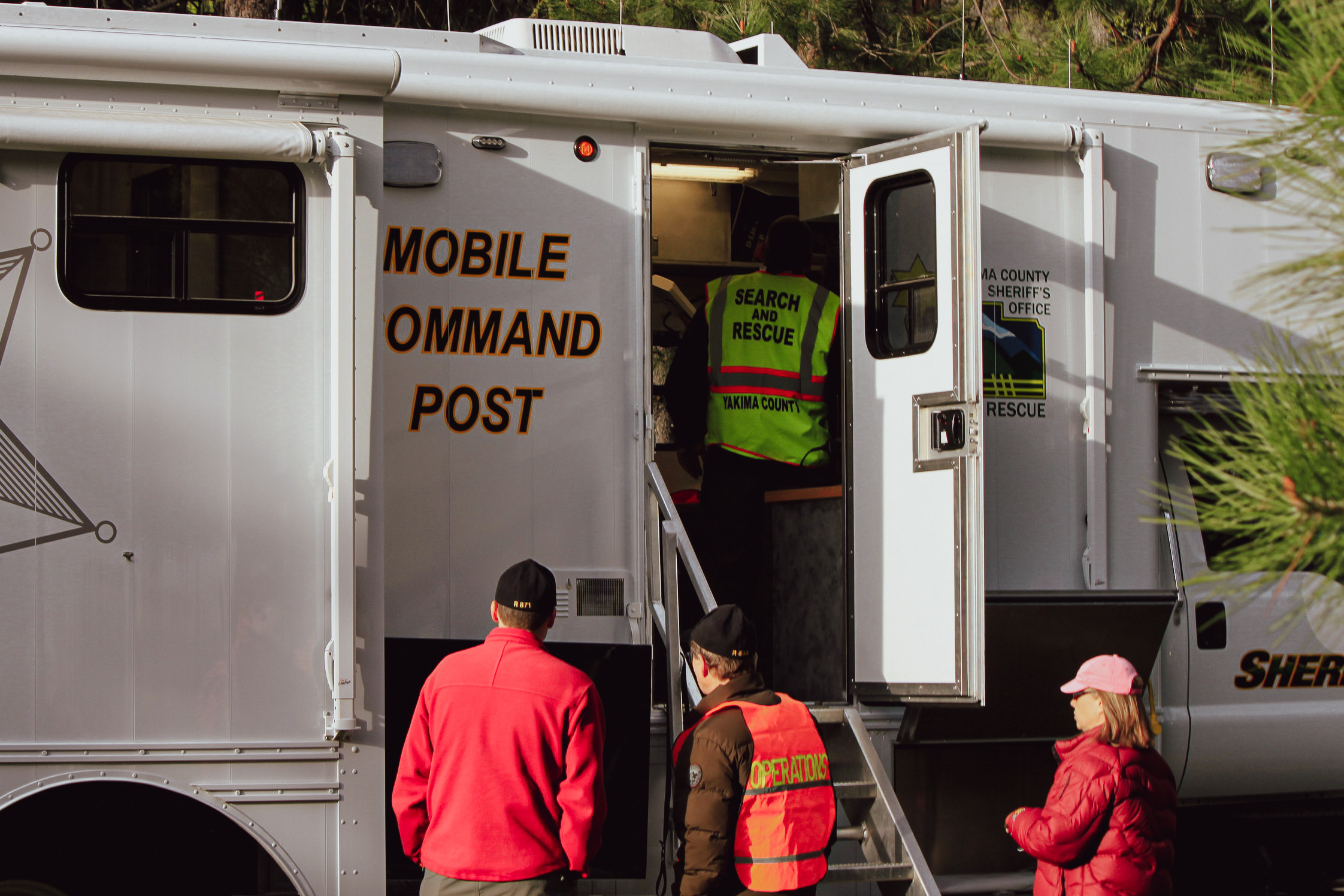 Search and Rescue Teams
Specialized Vehicle Unit (SVU, ATV/Snowmobile)
K-9 Unit (Search and Rescue Dogs)
Ground, Road, Incident Command, Tracking (GRIT)
Rescue Coordination Center (RCC)/Mobile Command Post (MCP) Team
Amateur Radio Emergency Services (ARES)
Who Should Join Search and Rescue?
If you are at least 18 years old, and are interested in helping others and are willing to spend time doing it, then you can join SAR. The requirements are few: successful completion of the SAR Academy, American Red Cross Basic First Aid and CPR certification, and some basic survival gear you may already own is all that is needed to become a member. A 10-15 training hours per year and willingness to participate in missions on a time-available basis is all that is currently required to remain an active member. Most individuals involved in SAR also join one of the member groups, such as ATV, Snowmobiles, K-9, Mountain Rescue (CWMR), Amateur Radio (ARES), and Rescue Divers depending on their interests. All types of skills are useful and everyone has something they can bring to the organization.
What is the SAR Academy?
The Search and Rescue Academy consists of approximately 40 hours of training including both classwork, homework, and field exercises. The training includes map and compass skills including different coordinate systems, information on necessary survival equipment you should carry, descriptions of "normal" missions and what to expect when you are in the field, information on special conditions that exist in our area and how to handle them, and field exercises that allow you to practice what you have learned in a safe environment. The Academy is really just the beginning of what you will eventually learn as a member of SAR.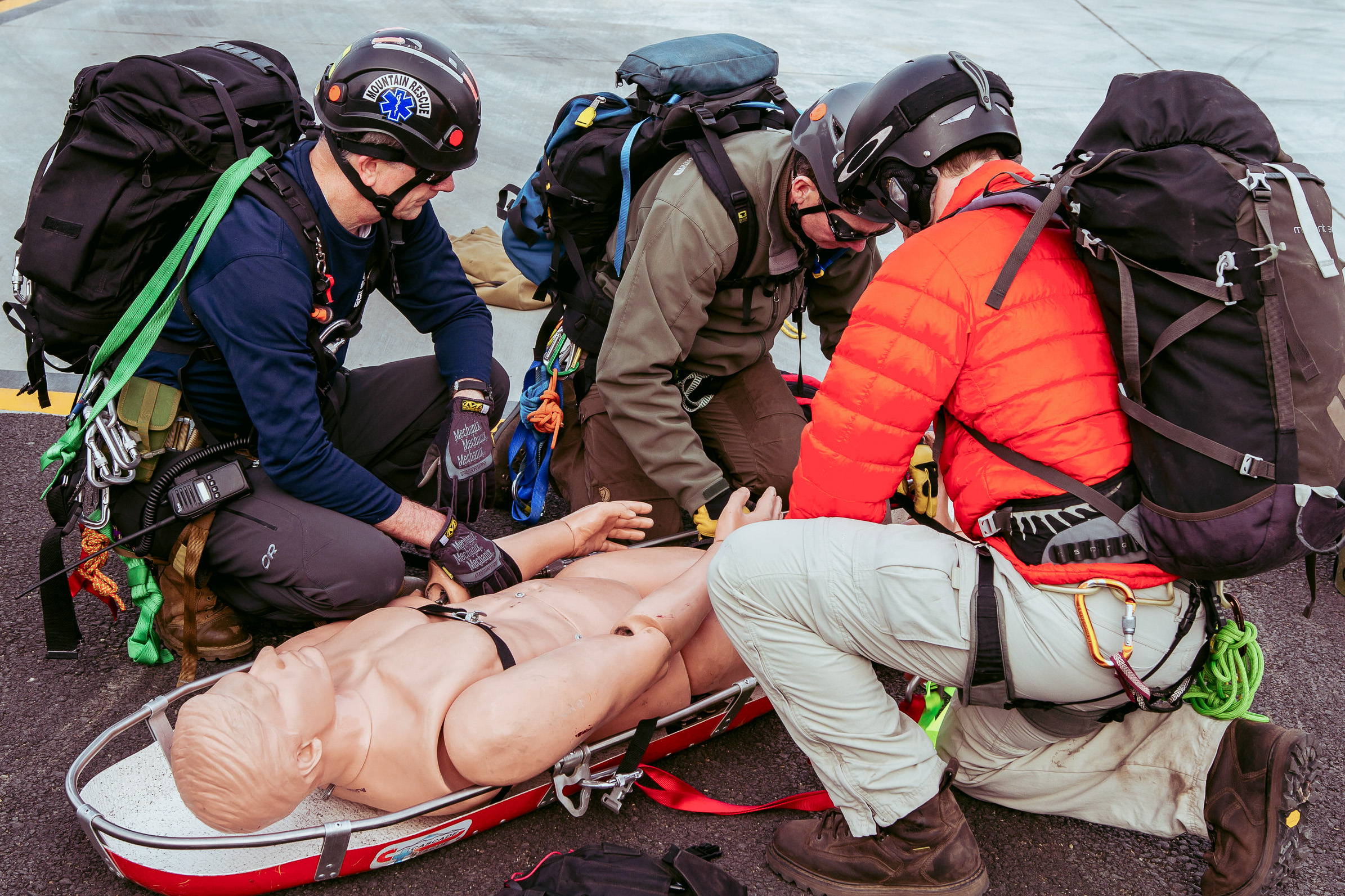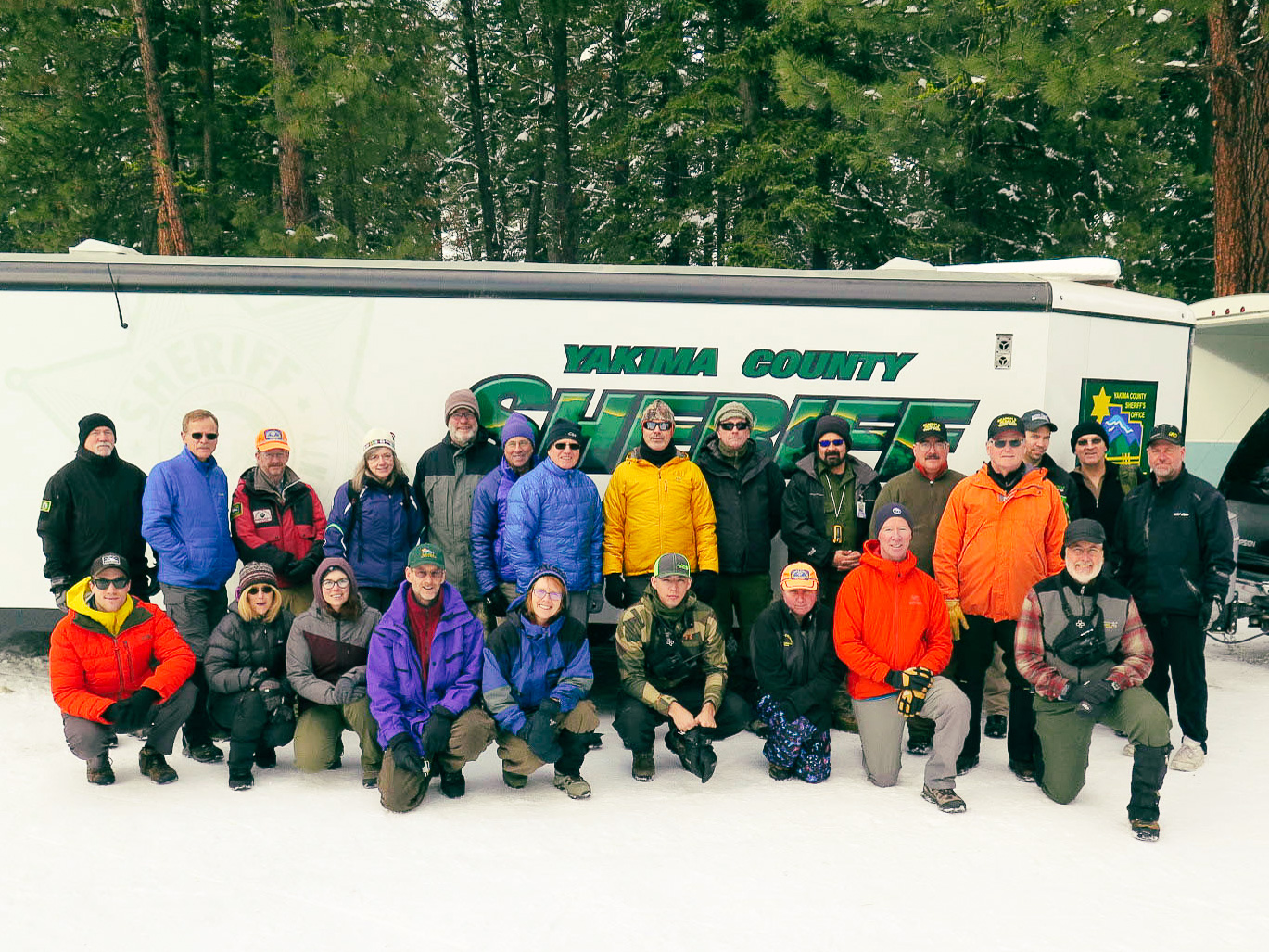 Why Should I Join SAR?
Being a member of SAR can be a very rewarding experience. Knowing that your efforts helped save someone's life is a feeling that is second to none. The program always needs more people willing to give their time for the sake of others. If you are interested in helping others, and if you are willing to give just a little of your time to provide that help, then SAR is for you.
How Do I Join SAR?
Complete an application, print it, sign it, and mail or drop it off at the Yakima County Sheriff's Office.
SAR Application